Who are we?
Hello, fellow riders! I am Iván Sol, founder of acmotos.com. I am the third genereation of the Sol family, so I guess you could say the passion for motorcycles is in my genes.
It all started with my grandfather, José Sol, who worked in Montesa and later in Bultaco, him being one of its founders. Then, my father, also named José Sol, dedicated his life to motorcycles since he was 17, in the Sol-2 bike workshop and dealership, in Barcelona. And finally, it comes down to me, Iván Sol: I come from a family of riders and I worked in the sector for years before deciding to go digital.
The online store acmotos.com started on 2018, and as of today, we are a team of 6 passionate workers, trying to make the rider spirit available to the whole world.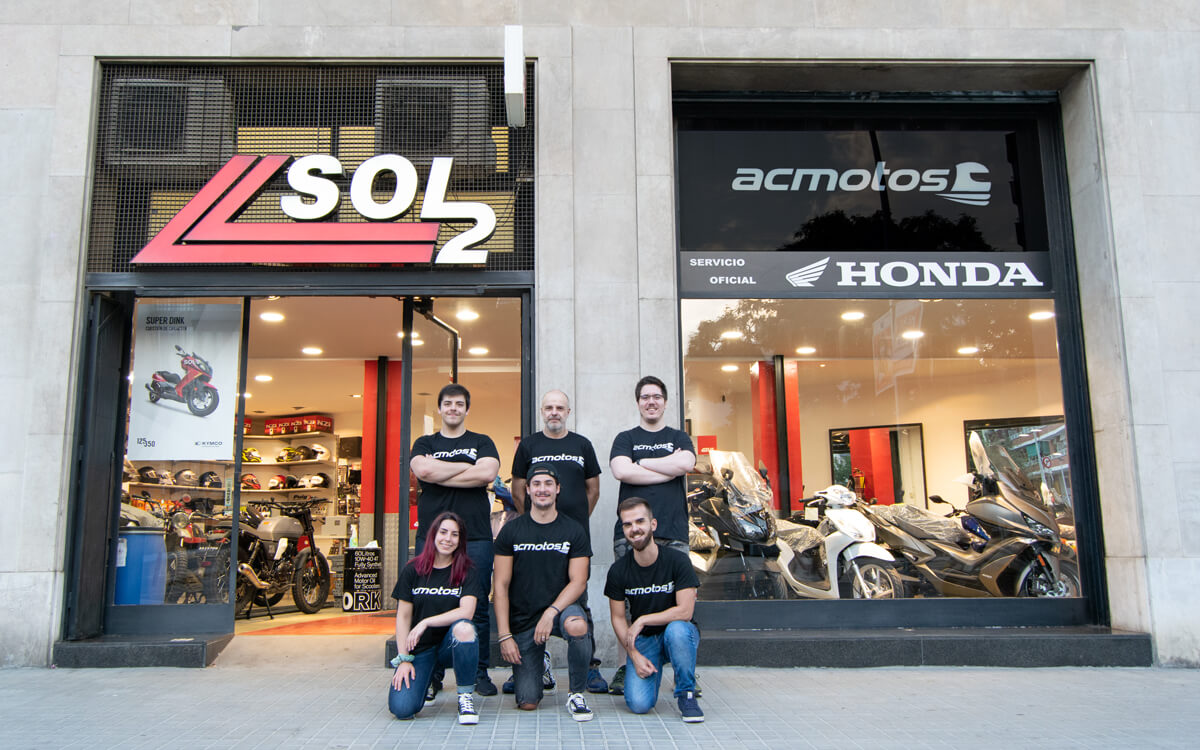 Our story
In spite of being active since 2018, acmotos.com hides a family heritage behind, that comes back to 40 years ago. To sum it up, here you have some of the highlights of our story.
1977

Our story begins

In 1977, on the last few years of the Bultaco production, one of its founders, José Sol Sol, decides he wants to open Sol-2 Motos, which was initially a dealership and a Bultaco provider.

1987

A broader look

José Sol Sol, together with his son José Sol Gimeno, decide to dream big and found a new brand of motorized tricycles. Its production went on for a few years, and they developed various models of bikes.

2008

Sol-2 gets a makeover

More than 30 years after its foundation, Sol-2 Motos decides it is time for a change and the space gets a full refurbish. They said goodbye to the orange and blue look, and turned to the colors it has now: red, black and white. A new era, with José Sol Gimeno now in head.

2018

Making room for new technologies

In 2018 we opened acmotos, our own ecommerce of motorcycle accessories and parts. This new business area has Iván Sol in head, the family's third generation.

Be part
of our
story!
The ACMOTOS team
The acmotos team has 6 young professionals, each one of them expert of their area of work. We are all riders and passionate about the world of motorcycles. That's why we always work hard to make sure you will find what you are looking for in our site.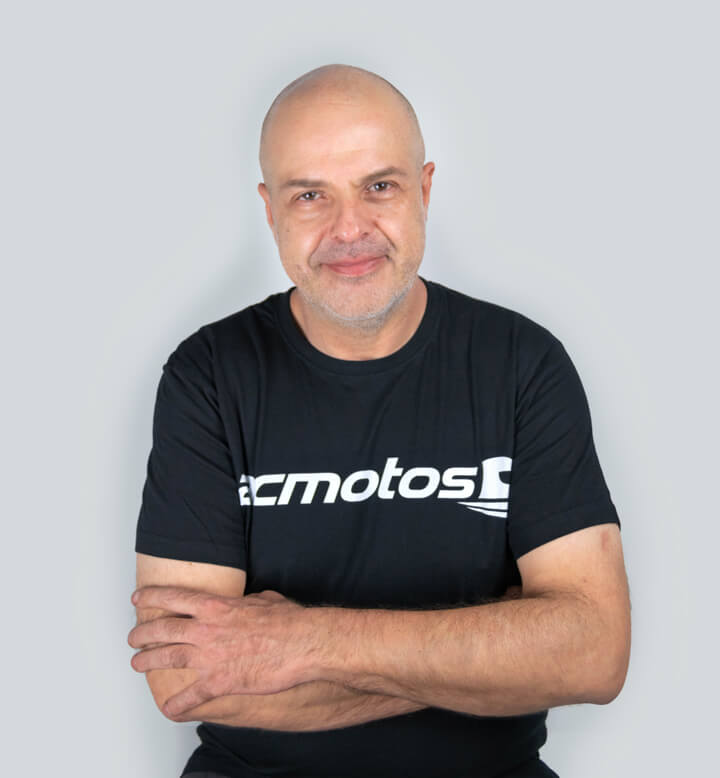 José Sol
Hello everyone! I am José, the acmotos patriarch. I am the engineer on Sol-2, but I also take part in the shipping of the packages: I make sure your order does not get lost on its way to you.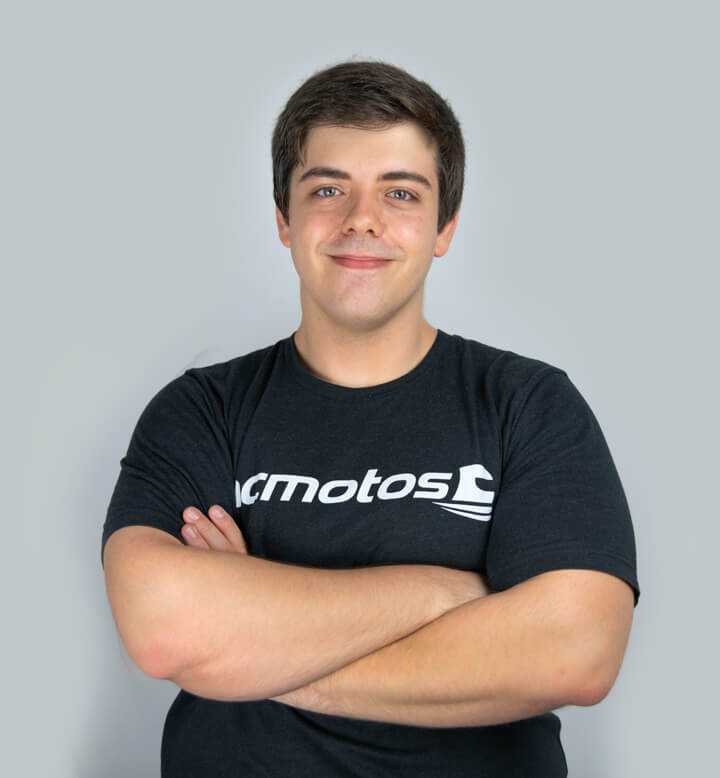 Iván Sol
Hi! I am Iván, I ride a Honda VTR 250, and I started ACMOTOS. I am in charge of putting up new, interesting products and making sure you will be able to find what you are looking for in the most effective and simple way.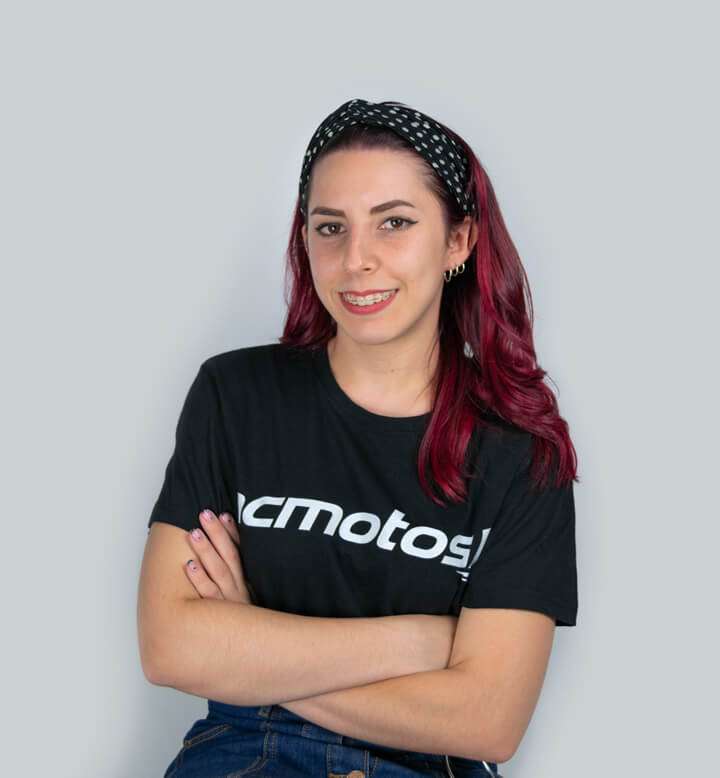 Xènia Marin
I am Xenia, and for now I ride pillion, since I don't own a bike yet... But it won't be long until I get my license! I am in charge of the graphic design of the site, I make it look as good as it does!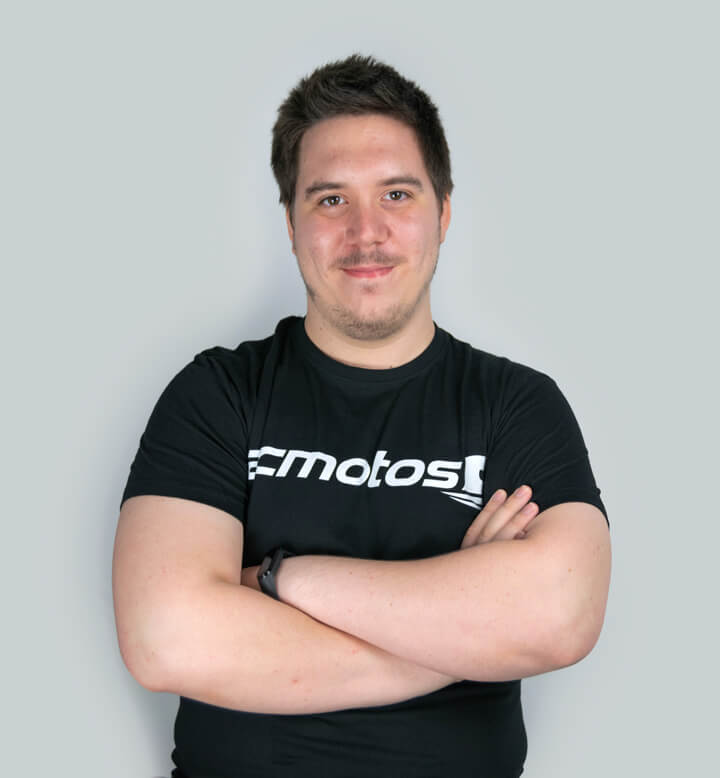 Xavier Martinez
Hello world! I am Xavi, the IT of the team. I make sure the site works well, technically speaking, and I develop new functionalities. Nowadays, I ride an Aprilia Shiver 750.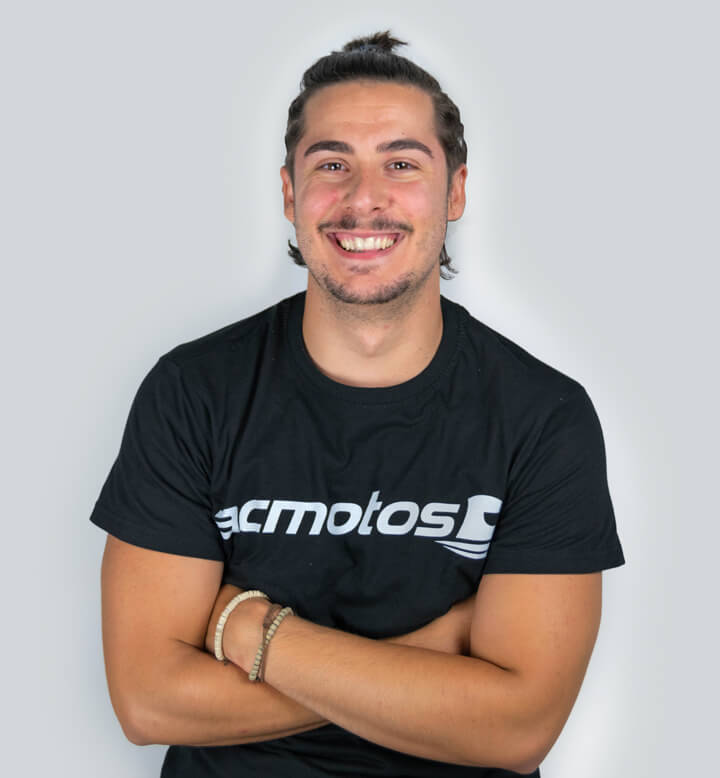 Marc Torres
Hello there, I am Marc. I ride a Brixton BX125. On acmotos, I answer all your questions and queries, and I put together all your orders so they get to you (no matter where you may be) just in time.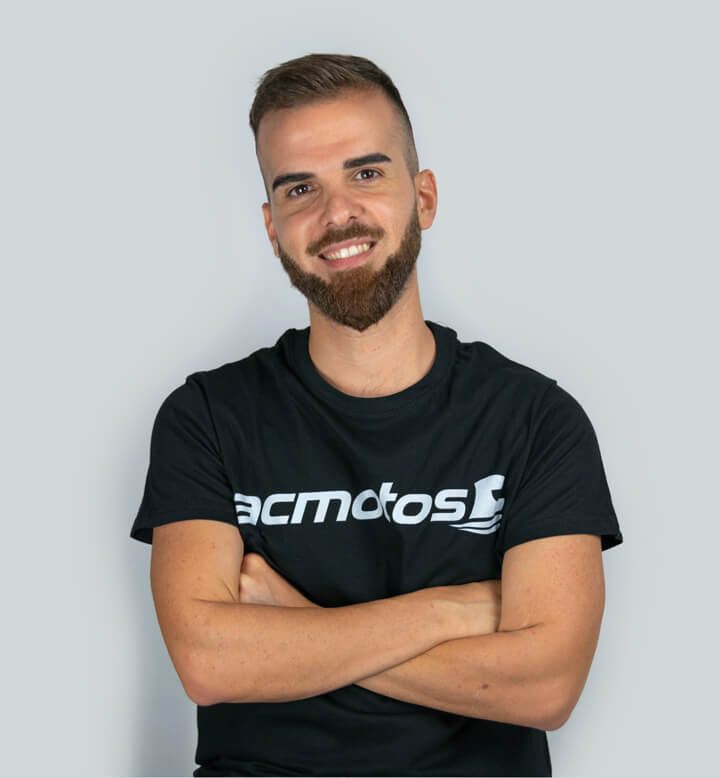 Rafa Duarte
Hello, I am Rafa, I don't own a bike yet, but I am on the hunt for one! I am like a dual sports motorcycle on acmotos: one day I help upload the new products, and the next I may be editing pictures or developing new functionalities.